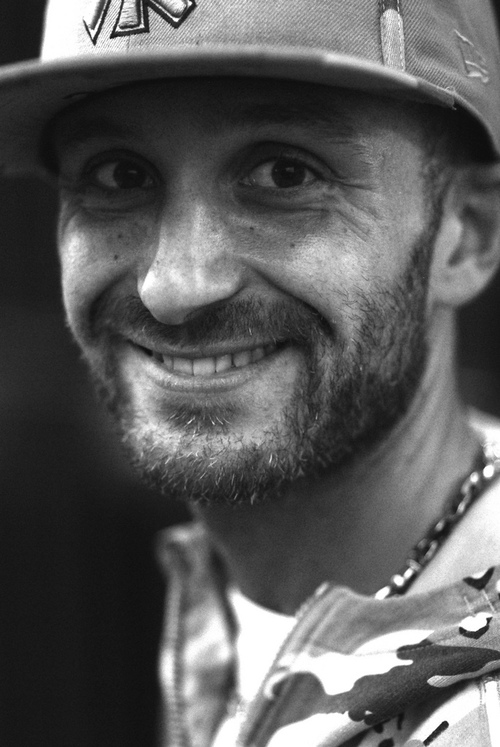 Maurizio Ridolfo "Rido" of Milan, Italy is better known by his stage name MC Rido. He is a rapper, journalist, member of the Cricca dei Balordi, and the collective Hip Hop Sano Business. We got the chance to chat with Rido and we wanted to know what was his favourite shoe of 2014. We also couldn't let him get away without shooting some of his extensive sneaker collection which has been added to the wiki here.
PATTA x DIADORA N.9000 "Italia"
The word Diadora (from the greek διὰ δωρέα "dia-dorea") means "to share gifts and honours". These principles are deeply rooted in the craftsman's laboratory, fabricating shoes since 1948. And this is the very main element to make a shoe, whether for sport, leisure or work.
Patta is THE sneakers shop in A'dam. It has opened it's doors in 2004, in the city heart of Amsterdam, and recently relocated itself on the historical neighborhood of Zeedijk.
This year Diadora and Patta came together three times to release the N9000, a model from the 80s Diadora archive, worn by track & field athletes and Olympic gold champions like Daley Thompson and Sebastian Coe.
After releasing the N9000 dedicated to football players like Filippo Inzaghi and Marco Van Basten (they both wore the number '9' on the Milan jersey), they are now dedicating the shoe to the Italian spirit. Italy's national colours join in on the tongue and just above the perforated toe box while the entire model sits atop the always-comfortable EVA sole unit fitted with a gum outsole. If that wasn't lux enough, each pair also comes with a set of leather laces.
Diadora, has always been one of those brands to watch. During the 80s and the 90s they provided a lot of good running and tennis shoes; wearing a good pair of Diadora in that period, could certainly make ​​heads turn, especially walking on foreign streets. During the 00s the street perception of the brand unfortunately went downhill, but collabs and re-releases like these are changing opinions for sure. Retro running shoes in Italy are nowadays largely appreciated by young adults and mature gum sole aficionados so reworking models from the 80's catalogue is both a good way to be known by youngsters and bring back the 'golden age' for the sporty gentleman.
This is definitely a shoe to remember in 2014, because it combines history in sports and good materials, with a classical and everlasting design.
Image Credits: Patta